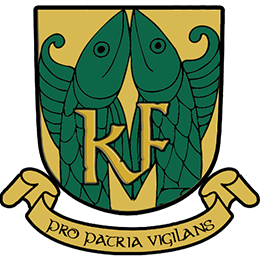 Touch Screen, Onescreen Smart Boards & Conference Room Video Walls
Touchscreens that work the way you do, in classrooms and conference rooms.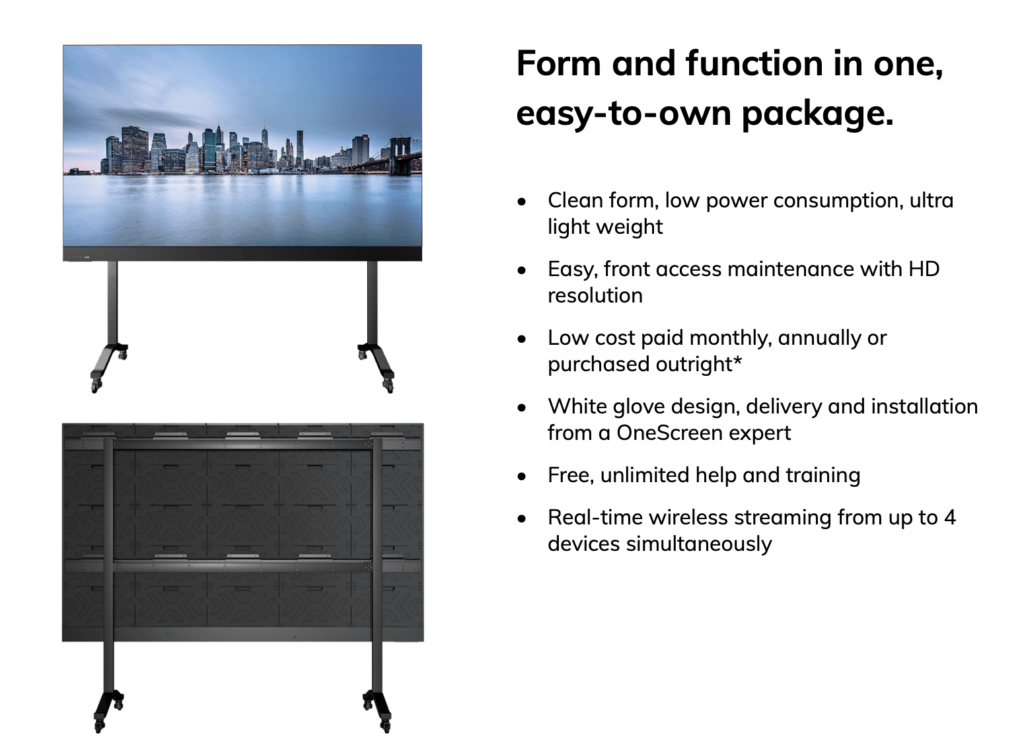 OneScreen Touchscreen TL7 Education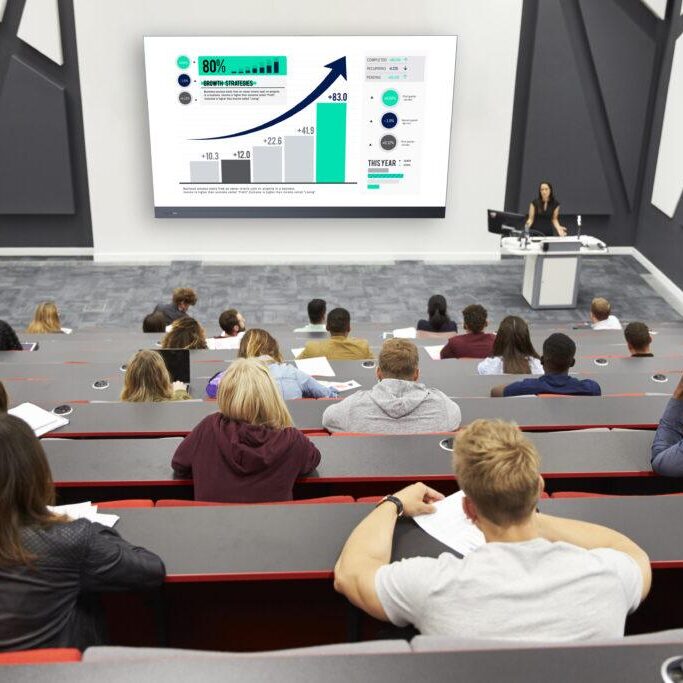 Works with tech you already know so it makes sense and saves time

Supports devices that are using Google, Microsoft, and Apple platforms.

Interoperable with classroom platforms such as Schoology, Canvas, Moodle,

and more.
Includes your go-to apps such as timer, screen recorder, screen capture, freeze frame, stopwatch and more.
Natural touch technology feels like your traditional whiteboard.

Access your own drive and customize your own screen set up

Sign in to your account to get to your drive and open your personal home screen settings
Pull from and save content to your cloud drive from anywhere on the screen
Personalize your home screen with shortcuts to your favorite apps - ours or theirs
The simple but helpful whiteboard allows you to import content and access the web

More power in just the right places for faster response and friction-free work

One of the only interactive displays that ships standard with 8GB RAM, 64GB Storage, Android 11 - wow.
Our highly accurate and responsive touch mimics natural feel with zero bonded technology
OneScreen Central software enables centralized, seamless IT management of all panels and devices.
OneScreen Touchscreen TL7 Business
Your favorite apps and platforms in one place

Supports devices that are using Google, Microsoft, and Apple platforms
Interoperable with prominent networking, conferencing, and task management platforms
Includes your go-to tools such as interactive whiteboard, annotation, screen recorder, screen capture, and more
Run multiple apps, stream big files, and bring in video, all at once without any lag

Access your own drive and customize your own screen set up

Sign in to your account to get to your drive and your personalized home screen
Pull from and save content to your cloud drive from anywhere on the screen
Personalize your home screen with shortcuts to your favorite apps - ours or theirs
An intuitive, smart whiteboard allows you to import content and access the web
 

More power in just the right places for faster response and friction-free work

One of the only interactive displays that ships standard with 8GB RAM, 64GB Storage, Android 11 OS - wow
The power behind the screen makes you confident in a lag-free presentation
Our highly accurate and responsive touch mimics natural feel with zero bonded technology
OneScreen Central software enables centralized, seamless IT management of all panels and devices